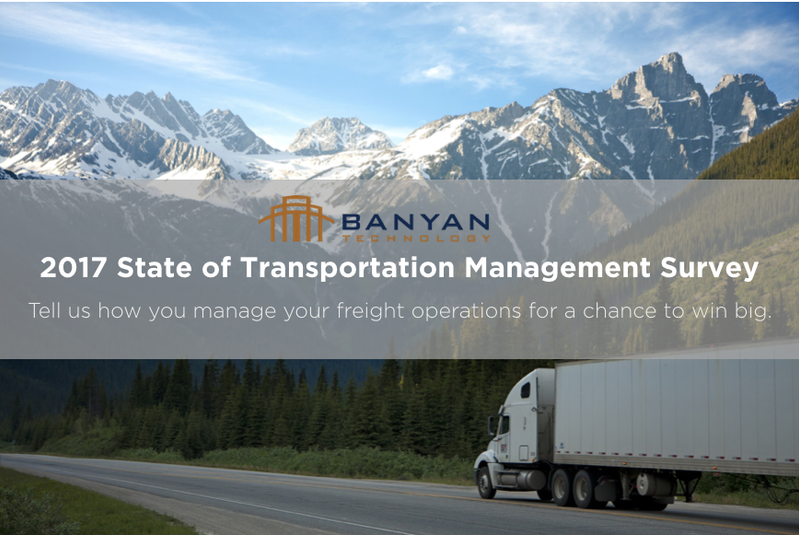 State of the Transportation Management Industry
Tell us how you manage your freight operations for a chance to win big.

At Banyan Technology, we're continually developing technologies to meet the transportation management needs of innovative, performance-driven organizations.

We want your help to determine the current state of the industry so we can continue to drive furthers innovations into the market. 

As a thank you for your input, we're offering the chance to win an Apple Watch and a $250 Amazon gift card upon completion of the survey.

All respondents will also receive a complimentary copy of the industry report, where you can compare your transportation management capabilities, processes, and technologies to others in the industry.

What are you waiting for? Take this 2-minute survey now!  
TAKE THE SURVEY